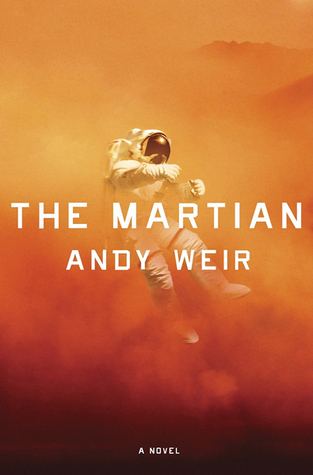 Being stuck on Mars… plainly sucks, but it sure can give one hell of a book. Maybe you've seen the motion picture with Matt Damon playing the funny astronaut Mark Watney. If that's the case, this book is still worth reading.
Mark Watney is at work on Mars with his crew and a sandstorm hits. The crew manages to evacuate, but they believe Mark died. Mark, however, is still alive, and now has to find a way to survive.
The Martian is a really funny book. Watney is a really funny character with his sarcasm. I have read some reviews on Goodreads saying it wasn't realistic. Not only about the humour of Mark Watney, but also other parts of the book. I'm not saying this is true or false, but I just didn't mind it. The book was incredibly funny, unrealistic or not. This book really made me laugh out loud.
Andy Weir's writing is really clever. You read Mark's side of the story through his log entries. At the same time, NASA is keeping an eye on him and you read that through an all knowing perspective. This just creates really funny situations, but also is a really good way of telling the different sides of this story.
What I also loved was the construction of the book. First, it contains a considerable amount of science. Everything is explained really clearly. Second, everything that happened in the story was logical. The start, a clear middle and an ending. Everything happening in these three parts made sense, because the science was there to explain it, and nothing felt overdone.
The Martian is very entertaining. I really loved the book. It was funny, well structured and it got me at the edge of my seat at some points. I'd recommend it to everyone. Andy Weir definitely did a really good job in writing this book.