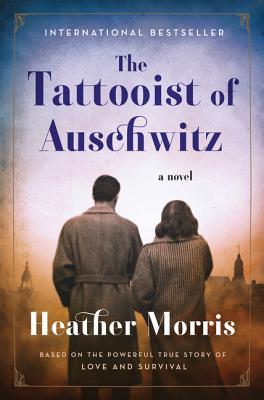 For her debut novel, Heather Morris spent a lot of time with Lale Solokov, a survivor of Auschwitz. He told her his story. She wrote it down in order to share it with the rest of the world.
Lale Solokov was imprisoned in Auschwitz-Birkenau for two and a half years. During this time he keeps hope, but he faces horrors of the war. As the tattooist of Auschwitz, he gives every prisoner a number on their wrist. One day, he sees a beautiful girl and he falls in love with her.
This is a true story, but you forget that as you're reading the book. I cannot imagine anything in the book really happening. The situation in which Lale meets Gita is horrible, but still, together, they find some spark of happiness. This is such an extraordinary story and thus an extraordinary book.
This book is very well written. Heather Morris doesn't let any opinions of her own through in the book. She has written this book as an outsider, hearing the story told by Lale. Next to that, the writing pulls you into the story. As I said before the situation is so horrible you forget that it's real. I really thought this was one of the books where I forgot I was reading and I was with the characters.
I read this book very fast. Everything about it was so good and the story of Lale and Gita is really unlike anything I've read before. I can only have respect for them and for Heather Morris for putting it all into words. I'm also really glad this became a book, as Heather Morris originally wrote it as a screenplay.
I'd recommend everyone who hasn't yet to read this book. It's one you won't forget.
Goodreads: https://www.goodreads.com/book/show/38359036-the-tattooist-of-auschwitz
Author's page: https://www.heathermorris.com.au/
Also read other book reviews!